Students and job seekers, we have a database for you. Gale Presents: Peterson's Test and Career Prep helps users: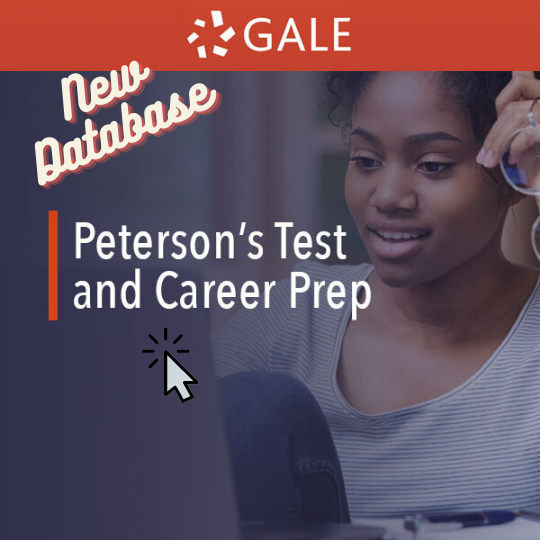 • Prepare for the GED, SAT, ACT, PSAT, GRE, LSAT, MCAT, TOEFL, U.S. citizenship, the military, job searching, new careers, and more.
• Find in-depth information on college programs, tuition assistance, and career paths.
• Use templates to create visually interesting resumés, cover letters, and websites that can be externally shared with prospective employers.