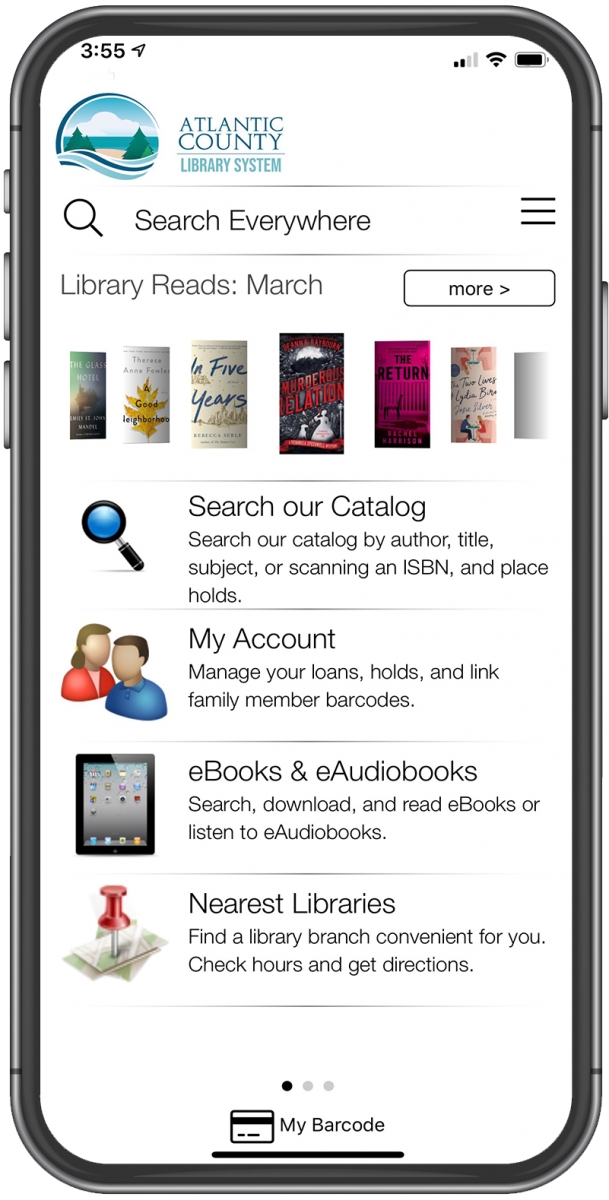 The ACLS Mobile app puts the library in your hands!
FIND books, movies, audiobooks, and music as well as manage your account, place holds and renew your items. Plus, searching and checking out eBooks and eAudiobooks is easy.
ASK and answer questions about our branch locations and hours and learn about events we have planned.
EXPLORE our databases and digital media services or connect with us on our social media pages.
Download our app and take the Atlantic County Library System with you!
Note for iPhone/iPad users: If you had the old mobile app on your iPhone/iPad, and didn't remove it, the new version will be updated automatically.
**The ACLS Mobile App is not available for Kindle devices for now. Stay tuned for updates.