Learn the programming skills to build your own website, video game, app or animations.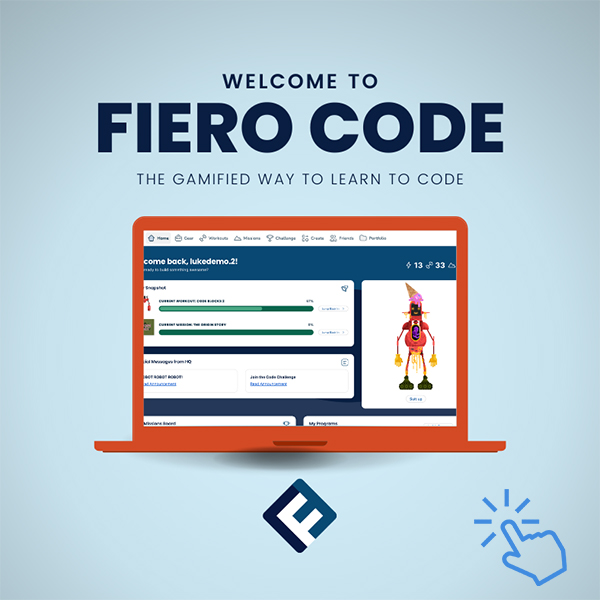 Fiero Code, is a learn-to-code software program designed for ages 8-18 but can benefit anyone of any age. Through fun and engaging games, tutorials, and projects, you can learn coding languages such as:
• Scratch
• HTML
• CSS

• JavaScript
• Python
• SQL
With every Fiero Code workout and mission you complete, you'll unlock gears that you can use to customize your own avatar. You can also display your work in a custom portfolio and share your favorite projects. As you learn, register to compete in up to three Fiero Code Challenges each year and submit your projects for a chance to win prizes.
To begin using Fiero Code, sign up from home with a ACLS account or from an ACLS public computer to create your own username and password.1
1Parental Control Software may block videos from loading.