---
---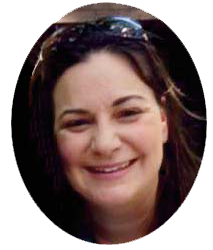 Jane d'Hedouville Stanwood
January 22, 1973 - October 1, 2017
Jane d'Hedouville Stanwood, 44, of Galloway passed away on Sunday, October 1, 2017 after a sudden, brief illness. Born on January 22, 1973, Jane grew up in Ventnor, NJ and graduated in 1991 from Holy Spirit High School. Jane was employed by the Atlantic County Library System her entire career, starting at the age of 16 as a page, then later as a children's librarian, eventually becoming manager of the Galloway branch. Her love of children's literature was evident in the library, where she developed and ran many children's programs. Jane was first and foremost a devoted wife to Hap and mother to the three joys of her life, William, Matt, and Laura. Jane was lovingly dedicated to her involvement with their school, sports, cheer, church, and other activities. Their happiness brought her joy. She especially loved her Sunday afternoons on the Beach in Ocean City with her family.
Jane is survived by her loving husband, Hap Stanwood and their children of Galloway Township; her parents, Hank and Agnes d'Hedouville of Margate; brother, Henry and sister-in-law, JoAnne of Egg Harbor Township; mother-in-law and father-in-law, William and Kristine Stanwood  of Ocean City; sister-in law and brother-in-law, Lynne and Scott Leadbeater of Pitman, NJ; and many nieces and nephews.
If you have any memories of Jane from the Atlantic County Library System that you would like to share with our staff and her family, please do so via our Tell Us Your Story form.
---