Introducing Playaway Launchpads for Kids!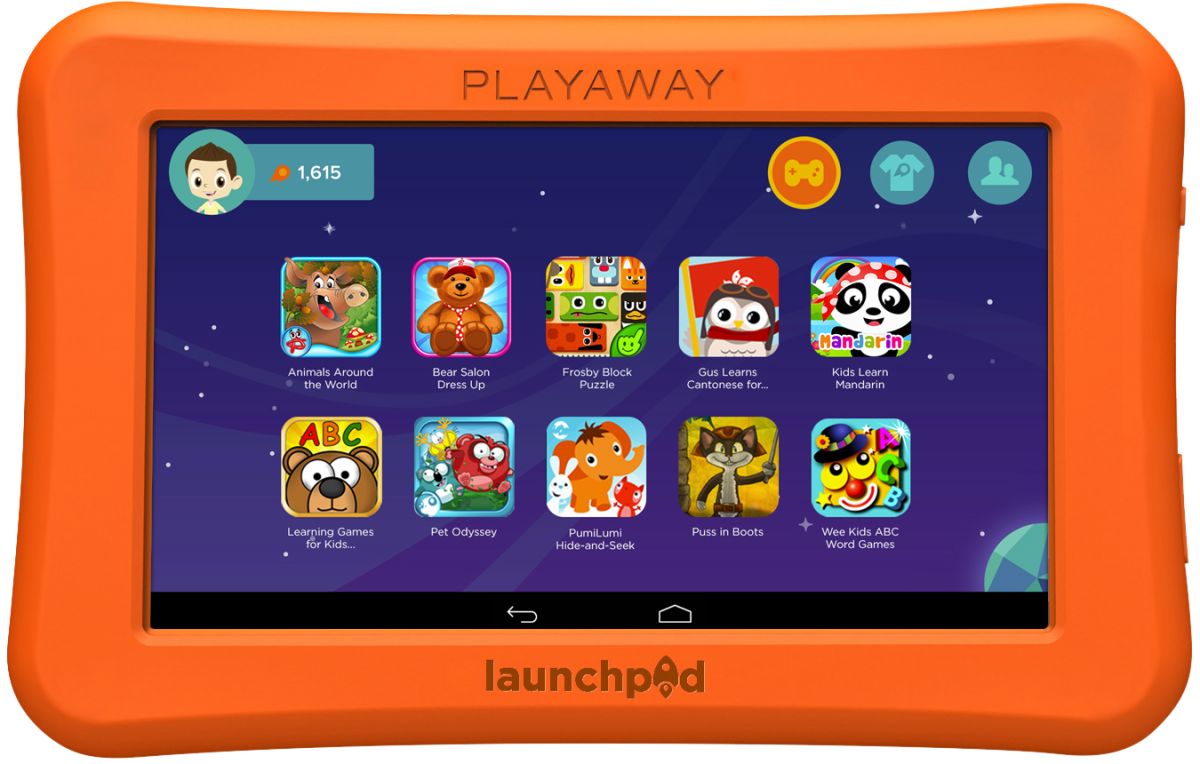 Playaway Launchpads are pre-loaded with high-quality, ad-free apps and games, providing hours of interactive learning and play. Content spans from math and science to critical thinking, literacy, and creativity, with themes from animals to princesses, fantasy, nature and more. Devices are structured by subject, theme, grade level, and age. There is a Launchpad for every child.
Kids will love the Launchpad experience, which lets them design a personal avatar before game play and choose an app adventure they're most interested in. Adults will love that Launchpads are 100% secure, insuring their children will not be exposed to unintended content, and that the informational console will let them monitor how time is spent on the tablet.
Launchpads are now available for use at Brigantine, Egg Harbor City and Mays Landing Branches. Some devices can be checked out for a period of 7 days. Ask at your branch how to check one out or put one on hold for pick up.


Easy to use. Ready to play.
No connectivity or downloading required.