On October 1, 2018 Ventnor City's Plastic Bag Fee Ordinance went into effect making it the second municipality in Atlantic County, after Longport, to do so. Atlantic County Officials are also seeking to prohibit single-use bags and straws in County parks.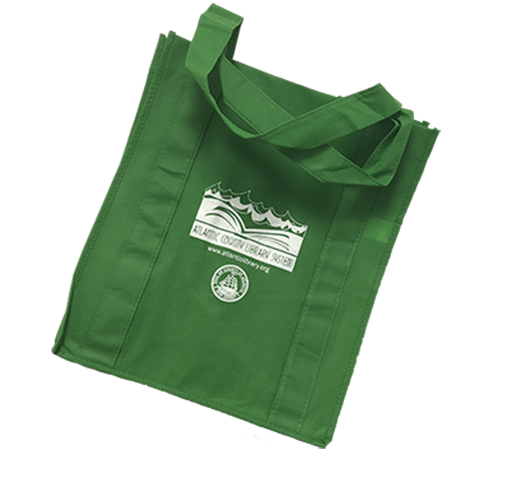 In support of these measures and to promote environmental awareness, the Atlantic County Library System is also going green by offering patrons an opportunity to purchase a reusable tote bag branches to transport library materials. The bags will be available to the public at any of our branches for a non-profit cost of $2.00 each.
Do your environment good by using them at the library and around town in place of single-use plastic bags.  It will also be a great reminder to stop by your local Atlantic County Library System branch and refill your bag with more great reads, music CDs and, family entertainment.