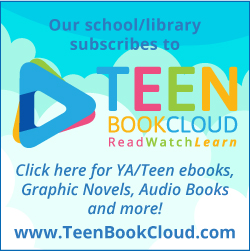 eBooks, Graphic Novels, National Geographic Videos, audiobooks, quizzes, and educator resources make TeenBookCloud (TBC) indispensable for middle school, high school students, and educators. Read on your computer, tablet, or phone, anywhere, anytime.
All titles are available for unlimited access at any time. Anywhere you have access to the internet you also have access to the entire collection.
---
Plus, check out the Enhanced eBook Category to find chapter books, YA novels, and classic literature, all with a read-along feature that pairs professional narration with line-by-line text highlighting. This is the perfect section for reluctant readers, ESL students, high interest/low level content, and even strong readers who enjoy reading along with narration.