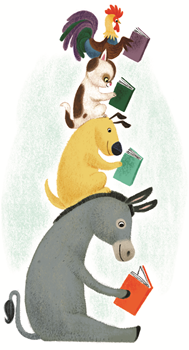 2020's Summer Reading Program theme, "Imagine Your Story," asks you to use your imagination to discover new worlds and create your own voice. Through fairytales, mythology, and fantasy, we challenge patrons of all ages to begin your quest for knowledge and fun.
With READsquared, the summer reading program is online. Children, teens, and adults can register and log reading, play online mini-games, write book reviews, and complete simple challenges to earn points in the online program from June 22 - August 15.
Register yourself and your family, through the READsquared website or mobile app for iOS and Android devices (not available for Kindle devices).
Get the app: