With the goal of making a difference and promoting awareness of mental health issues in our community, the Atlantic/Cape May National Alliance on Mental Illness (NAMI) has donated 16 informational titles to the Atlantic County Library System. Multiple copies of these titles are available and can be placed on hold for checkout at any of our branches: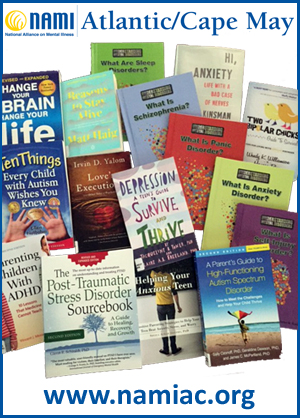 ♦Change Your Brain, Change Your Life
♦Reasons to Stay Alive
♦Love's Executioner and Other Tales of Psychotherapy
♦Hi, Anxiety: Life With a Bad Case of Nerves
♦The Post-Traumatic Stress Disorder Sourcebook: A Guide to Healing, Recovery and Growth
♦Two Bipolar Chicks Guide to Survival: Tips for Living With Bipolar Disorder
♦Parenting Children With ADHD: 10 Lessons That Medicine Cannot Teach
♦Ten Things Every Child With Autism Wishes You Knew
♦A Parents' Guide to High-Functioning Autism Spectrum Disorder
♦Helping Your Anxious Teen
♦Depression: A Teen's Guide to Survive and Thrive
♦Treatments on Sleep Disorder, Schizophrenia, Panic Disorder, Anxiety Disorder, Self-Injury Disorder from the Young Adult series "Understanding Mental Disorders."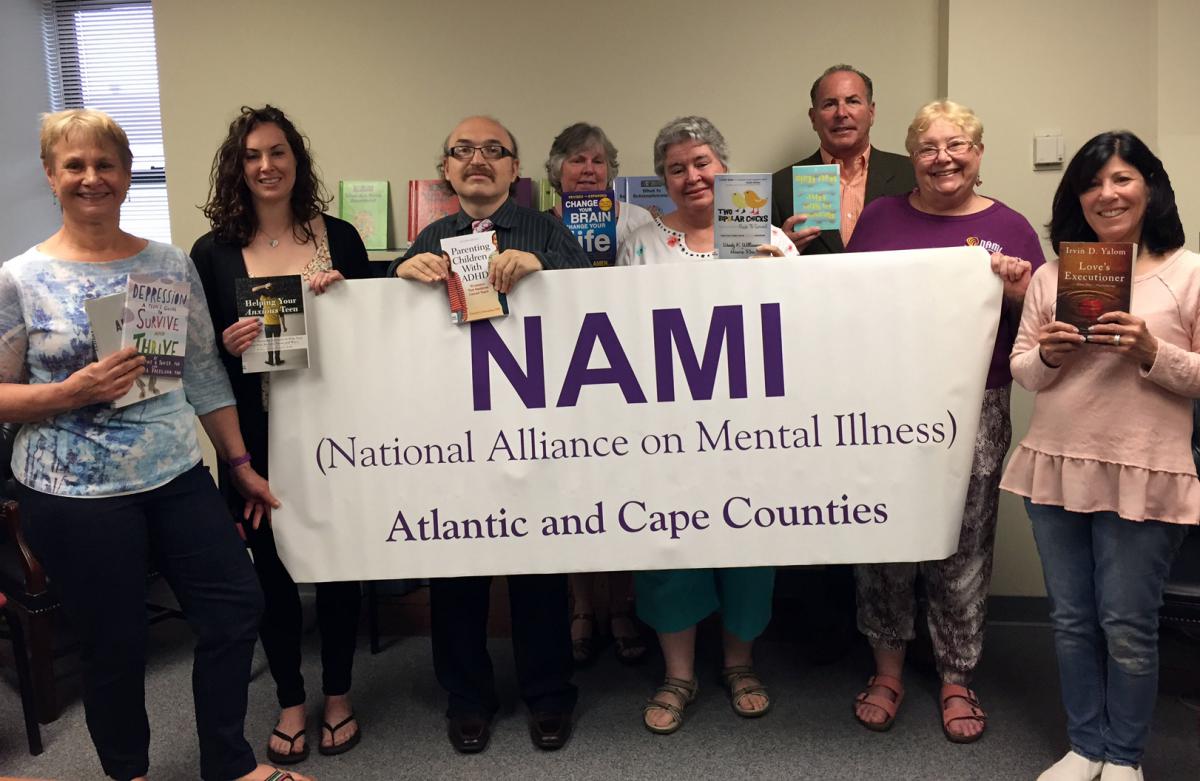 Representatives from the Atlantic and Cape May County division of NAMI joined ACLS' Director, Gair Helfrich, Assistant Director, Regina Bell, and Branch Services Manager, Ellen Eisen (not pictured), on Monday, June 5, 2017 to prepare the books for our patrons.We thank NAMI for their advocacy and support and look forward to continuing this partnership.
NAMI will also be presenting "In our Own Voice: Living with Mental Illness" on Saturday, June 17, 2017, 2:00 PM, at our Brigantine Branch. All of us know people who are living with mental illness. These people may be our friends, our family members, and our colleagues. This program uses the voices (live and recorded) of real people struggling with some aspect of mental illness to explain what life is like for them. Listening to their real life experiences can greatly increase our empathy and understanding; helping us relate to them with more sensitivity and effectiveness. Look for additional programs to be scheduled.