Note: As of June 27, 2017, Zinio Magazines is now RBdigital Magazines. Same service, new name.
Whether you are looking for a recipe, a review or researching a paper, Zinio for Libraries can find it for you. Search through articles in our entire Zinio online magazine collection in just one click.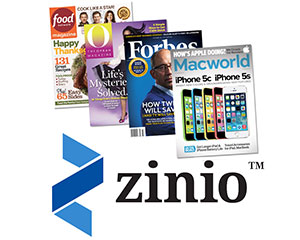 Log in to Zinio, on a PC or the app, and use Article Search feature located on the Library Collection page. Enter keywords to search all the online issues the Atlantic County Library System subscribes to. The results will populate by most recent date and display the article title, magazine name, issue date and a brief description of the content. Clicking on a result brings up the full text, page numbers, and graphics as well as a button to checkout and/or read the full issue. If not already checked out to you, the magazine will be added to your Zinio for Libraries collection from where you can print or bookmark the article.
All Zinio magazines you checkout are yours to keep for free and forever.