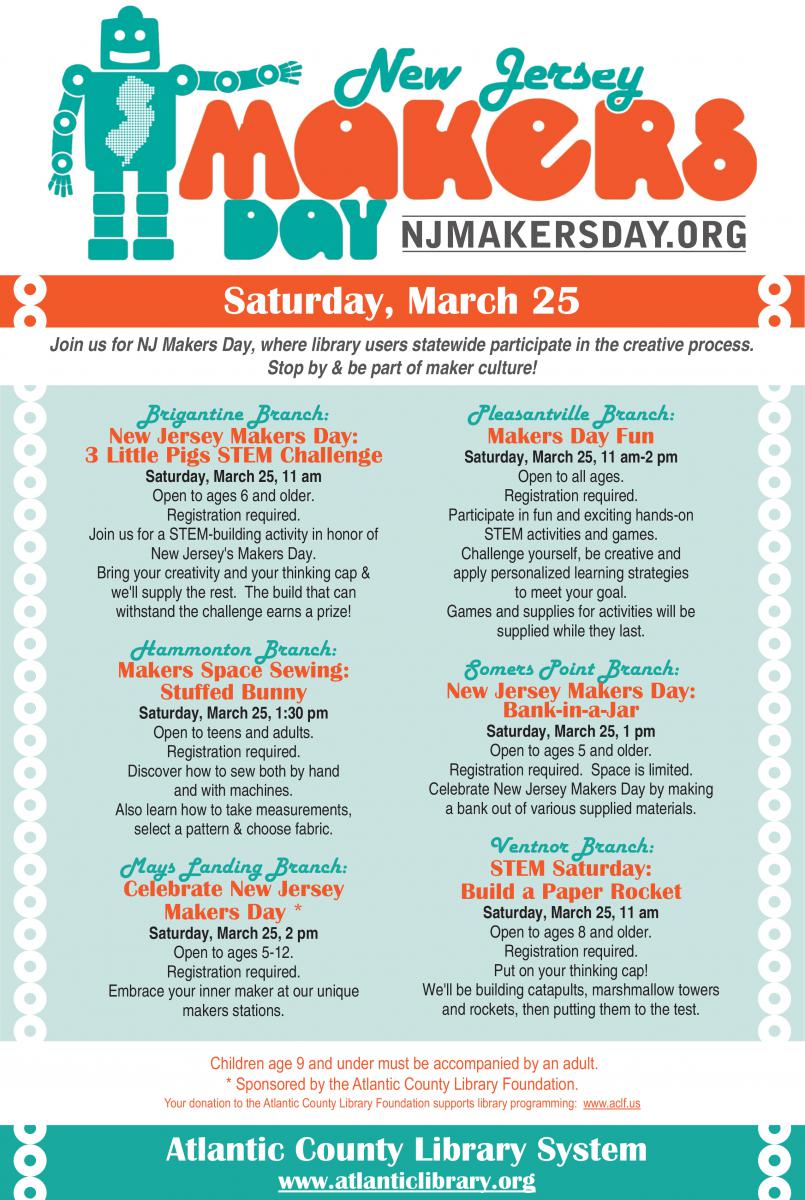 The Atlantic County community is invited to join us
for an exciting day of activities focusing on maker culture during
the 9th Annual NJ Makers Day, Saturday, March 25, 2023!
NJ Makers Day was designed to be a statewide event that celebrates, promotes and, in many cases, introduces maker culture to communities.  Maker spaces and projects reinforce those values associated with making, tinkering and STEM-based learning.
Activities for all ages are scheduled on March 25th at six Atlantic County Library System branches for those interested in learning, creating, building and designing.  Children, teens and families are encouraged to explore new tools, discover new ideas, and play within a hands-on environment.
"If we did all the things we are capable of, we would literally astound ourselves."
-Thomas Edison