As reviewed by Sue Marx, a Supervising Library Assistant at our Mays Landing Branch.
"They said what they would do, and we did not listen. Then they did what they said they would do."
                                                                                                                  - Frederic C. Rich, Christian Nation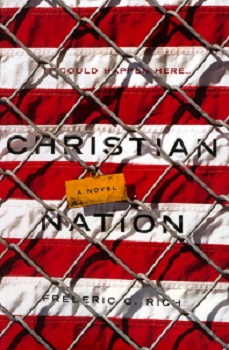 Not being a fan of fiction I was initially reluctant to take a patron's recommendation for Christian Nation by Frederic C. Rich. Was I surprised!
The premise was intriguing. What if the 2008 election had a totally different outcome?  What could it have meant for our civil rights and the very basis of American gestalt?
Written by a lawyer the writing is tight, though, at times, necessarily technical as Rich sets the stage for the how and why of the restructuring of the entire American system.
I asked a retired county prosecutor to review Christian Nation and, when she was finished, her comment was "You really want to keep me up at night, don't you?"
This is a compelling tome and, as I've purchased over 10 copies and sent them nationwide to friends and family, I heartily endorse this cautionary book. As the author notes, his main reason in writing Christian Nation was to raise awareness and, as proven by recent events, Rich seems prescient.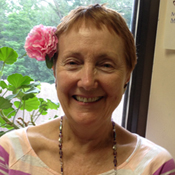 Sue Marx is a Supervising Library Assistant at our Mays Landing Branch who looks forward to interacting with patrons and listening to their ideas on reading and programming. Sue's taste in tomes tends toward non-fiction and believes cookbooks, such as "Smitten Kitchen" by Deb Perelman, are engrossing and yield delectable results. Authors like Chris Hedges, Malcolm Gladwell and Matt Taibbi also provide plenty of discussion for friend and family gatherings.