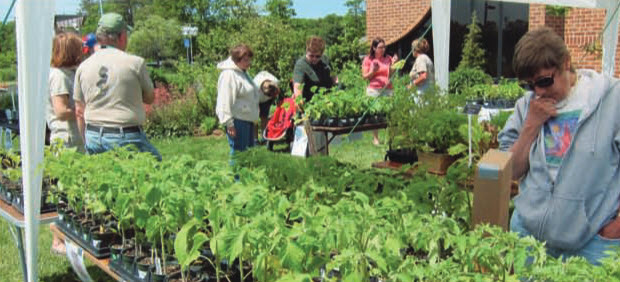 The Rutgers 10th Annual, Atlantic County Master Gardener Plant Sale will be held Saturday, May 17 at the Galloway Branch of the Atlantic County Library System. The event is 10:00 AM to 3:00 PM rain or shine!
The Master Gardeners Association of Atlantic County will sell a variety of wildlife-friendly and native perennials, herbs, annuals, vegetables, succulents, trees, and shrubs at their annual Plant Sale.
About the Plant Sale
Wildlife attracting, Native Plants & Drought Tolerant Plants
Culinary Herbs
Tomatoes & Vegetables, including Heirloom Varieties
Perennials, Annuals, & Shrubs
Drought Tolerant Succulents
Cash & check sales only
Soil test kits available for $20.
Gardening Questions?
Mona Bawgus, Rutgers Master Gardener Coordinator and Author of "Green Thumbs" weekly column, will be on hand to answer your gardening questions.
Sale sponsored by Atlantic County Master Gardener Association in cooperation with Rutgers Cooperative Extension of Atlantic County.