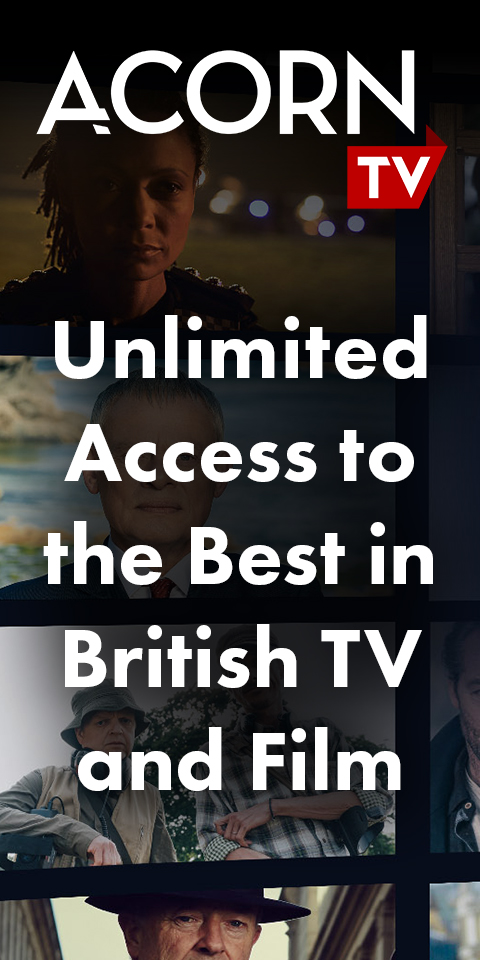 You can access world-class mysteries, dramas, and comedies from Britain and beyond with Acorn TV as well as 6 other Entertainment, Education and Heath & Wellness channels with your Atlantic County Library System account.
Acorn TV can be streamed via the RBdigital app on your mobile device/tablets, a web browser (Google Chrome recommended), Roku, Amazon Fire TV, Apple TV, and some Smart TV's using the Acorn TV app. Check if your device is compatible. 
Patrons are entitled to 2 passes at a time which gives access to 2 channels of your choosing. Passes are good for 7 days of unlimited streaming in those channels. Every 7 days your pass/license expires. You will then need to log in to RBdigital, via the app or your web browser, and check out "Acorn TV" again to activate another 7 day pass. At this time, there is a limited amount of passes allocated a week for our patrons; this will reset every Sunday at 11:59 pm.
To get started:
If you have already created an RBdigital account through ACLS, sign in to the RBdigital App or RBdigital website via a browser. (This would be the same login information you use to get RBdigital eMagazines.)
If you have not already created an RBdigital account through ACLS, go to ACLS' RBdigital website and click the "Register" button (upper right side of screen) to get one.

Choose a password that is at least 8 characters long with at least one letter and one number.
Sign into the RBdigital app using the exact same username and password you used to register.
Get the app!