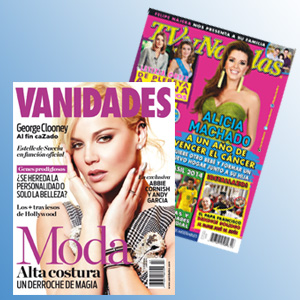 Sabias qué? The Atlantic County Library System not only offers a great selection of popular American eMagazines but Spanish titles as well!
Use your library card to download current and back issues of TVyNovelas and Vanidades on your PC, tablet and/or mobile device from our Zinio collection.
Zinio eMagazines are yours to keep...
no holds, no checkout limits, no returns!