Exercise Your Mind Summer Wellness Programs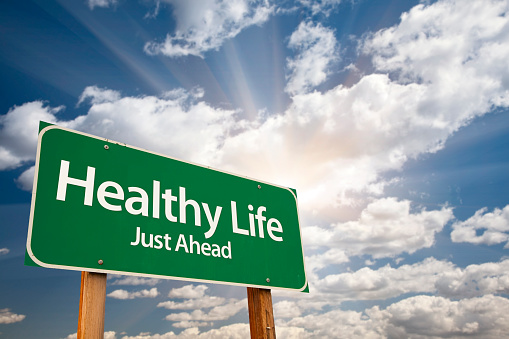 The Summer Wellness Programs at the Egg Harbor Township Branch will focus on the health of your mind, body and spirit. Open to adults and teens, all are welcome to ask questions and participate in the discussions.  Attend 10 or more of these and/or EHT Branch's Mind-Body Saturday events for a chance to be entered into a drawing for prizes the Wellness Closing party.
Empower Your Brain, Transform You Life
Thursday, June 2, 7:15-8 pm
Dr. David J. Calabro of Calabro Chiropractic & Wellness Center kicks off the Wellness Program with a talk about empowering your brain. Learn ways to exercise your brain & use it to achieve happiness & success.  Nutritional, chiropractic & personal development methods are discussed. Exercise your brain for happiness, success & better health.
Living An Aromatherapy Life
Wednesday, June 8, 7-8 pm
Luanne Anton, health educator at Stockton University's Wellness Center, explains how this complementary therapy promotes relaxation, encourages healing, fights infection & relieves pain through inhalation, topical application & baths. 
Tapping Into a New Life
Wednesday, June 22, 7:15-8 pm
Join Renee Vala, certified EFT II practitioner, for an introduction to tapping, an Emotion Freedom Technique (EFT) that utilizes acupressure points to clear emotions blocking the flow of your body's energy. It is an efficient, effective way to release negative emotional patterns & beliefs. 
Healthy Smoothies
Wednesday, June 29, 7:15-8 pm
Learn how to make healthy smoothies with Laura Engelmann, Community Heath & Wellness Manager for AtlanticCare.
EHT Abroad
Wednesday, July 13, 7:15-8 pm
Community members share stories and pictures of their travels to Poland, Israel, Mesa Verde National Park and Chichen Itza. (Each presentation last 20 minutes.)
Publish that Book
Wednesday, July 20, 7:15-8 pm
Learn the step-by-step process to get your book organized & available for print from Lee Ireland, local author of Place Names of the Jersey Shore and America's Pirates and Their Treasures. Ireland also discusses how digital on demand publishing makes getting your book or research paper printed a reality.
Soap Making Class
Thursday, August 4, 7:15-8 pm
Nurse Healer & nutritionist Kim Yoder-Notaro teaches how to make soap from scratch using ingredients like herbs, rose pedals & essential oils. The first 10 attendees receive a free soap sample. See a melt & pour soap making demonstration & learn cold process soap making. 
Staying Fit While You Sit
Wednesday, August 10, 7:15-8 pm
Learn how to prevent stress-related injuries with Dr. Richard V. Lolla, D.C. of Lolla Chiropractic Center. Long periods of inactivity can cause health problems. This lecture is great for individuals who work in an office or in front of a computer for long hours.
Wellness Program Closing Party
Saturday, August 27, 10:30-12 pm
Celebrate the end of our wellness program with free food, chair massages & a drawing for wellness-related prizes.
---